Ayiti Expose
This program aims to increase cultural awareness and diversity via Haitian culture, art, music, history and literature for students and Miami Dade County residents. Various artists conduct lectures, musical presentations, art exhibits and storytelling to increase the knowledge about the Haitian culture to Haitian American students, non-Haitians students and adults.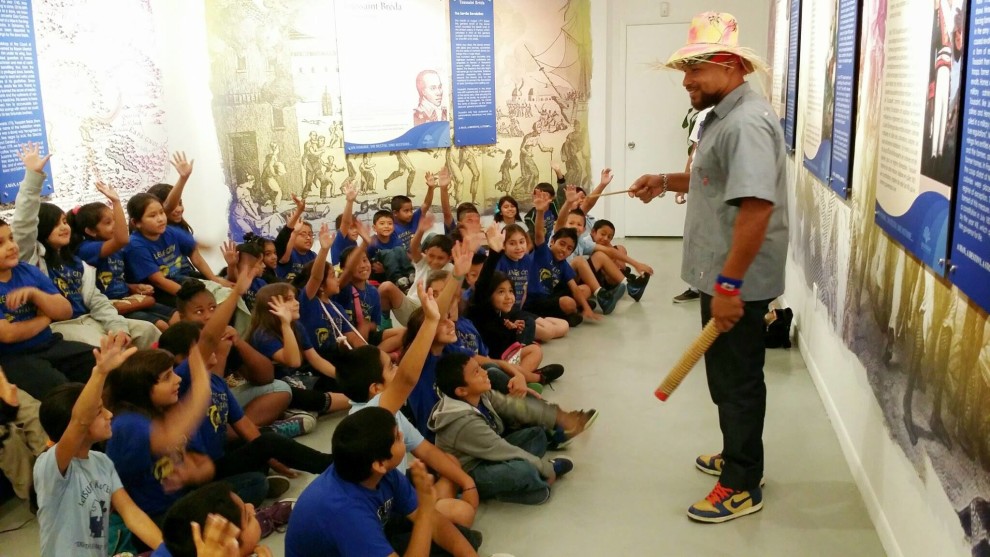 Creole Culture
MUSEUM MAGNET PROGRAM
The Haitian Heritage Museum in collaboration with Miami Dade County Public School partners; WJ Bryan Elementary (awarded Magnet School of Excellence Award-2013), North Miami Middle, and North Miami Sr. High, has contributed to the development of the North Miami Museum Magnet School program. During outreach visits to partner schools, HHM merges the Florida Standards with the museum's unique cultural curriculum of object based learning activities and workshops. HHM also provides Professional Development workshops for participating teachers.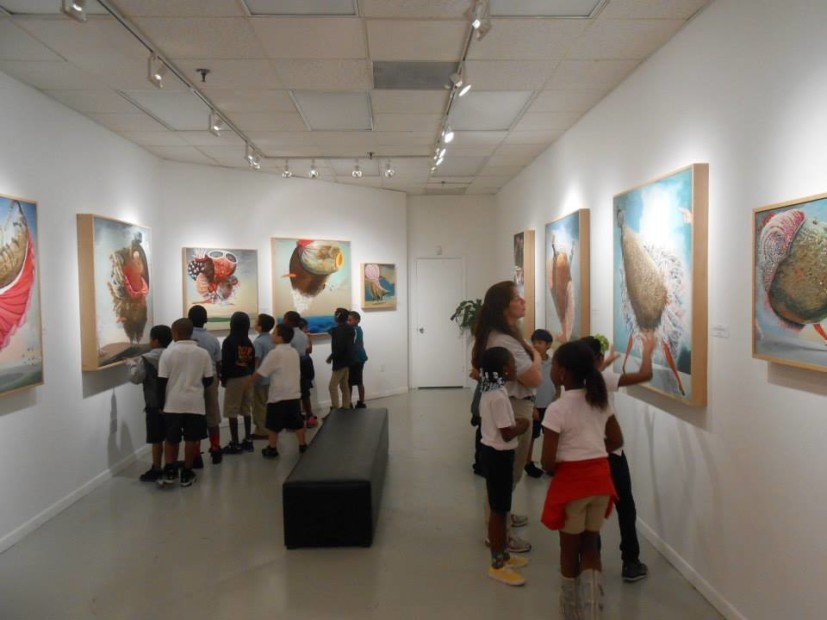 E-Ayiti Expose
An upgrade to our existing arts and culture framework will allow students to utilize technology to engage virtually in multi- disciplinary activities such as seminars, musical presentations, visual arts, and creative writing. Both teachers and students will access digitized museum content, which includes our collections and program materials via videoconferencing, media, and virtual art galleries
STEAM
HHM's Museum Educators provide educational programs for K – 12th graders that are based around arts, music, culture literacy and the sciences. HHM's new educational platform supports "STEAM" the merger of the arts and instructional technology in the classroom. To successfully foster the synergy of Arts and Technology, the museum has combined it's Arts platform to the successful framework of STEM programs from the NSBE Jr. Chapters (National Society of Black Engineers). Increasing arts resources at schools in synergy with technology will ensure Miami-Dade students receive a balanced education based on technical literacy, academic excellence, and an exploration of the arts.
Cultural Passport / Field Trips
Students can also experience HHM's Arts and History via field trips. Students will be engaged during onsite educational workshops that reflect the subject matter of the current exhibitions. To book a field trip and for more information, please contact
Haitian Heritage Museum at: (305) 371-5988, or hhmevents@comcast.net.