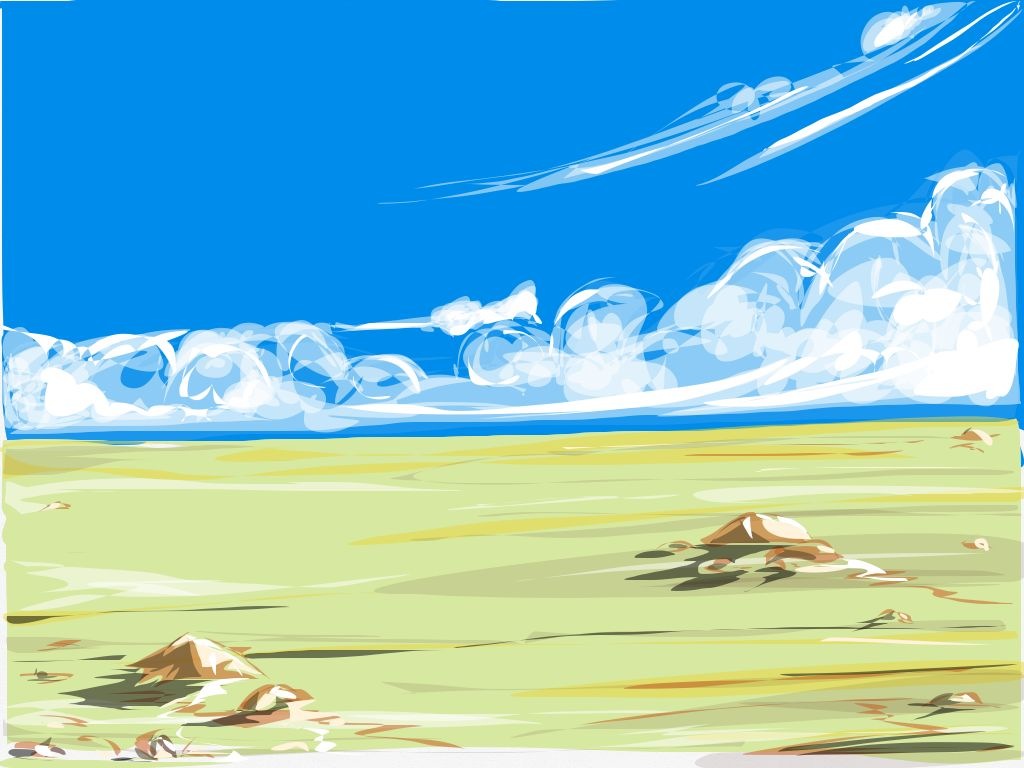 'Hato plains'
digital drawing 2013/2d
There lies a simplicity in the roughness of this side of the island , one that will allow you to be and dream. Something surreal and real at the same time. This too is nature, this too is life and this too is a part of me. As the water washes away sorrows, here the wind blows them out of your head, allowing space to open for new ideas and beliefs.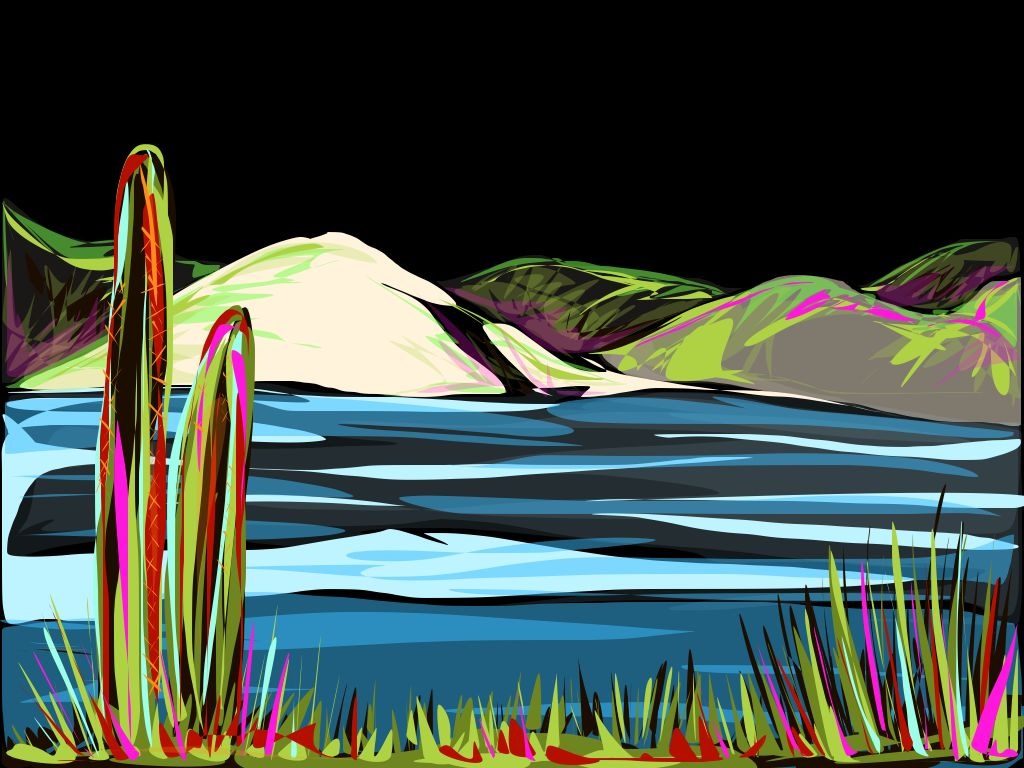 'colors of the night'
digital drawing 2013/2d
Expressive impression of the colors of the night, with luminescent water and vivid colors to brighten up a dark sky.  "Can you meet me there, where the sky is dark. Would you hold me there where the night is long. Will you keep me with you in your darkest  moment, shall you remember at the next sign of morning? "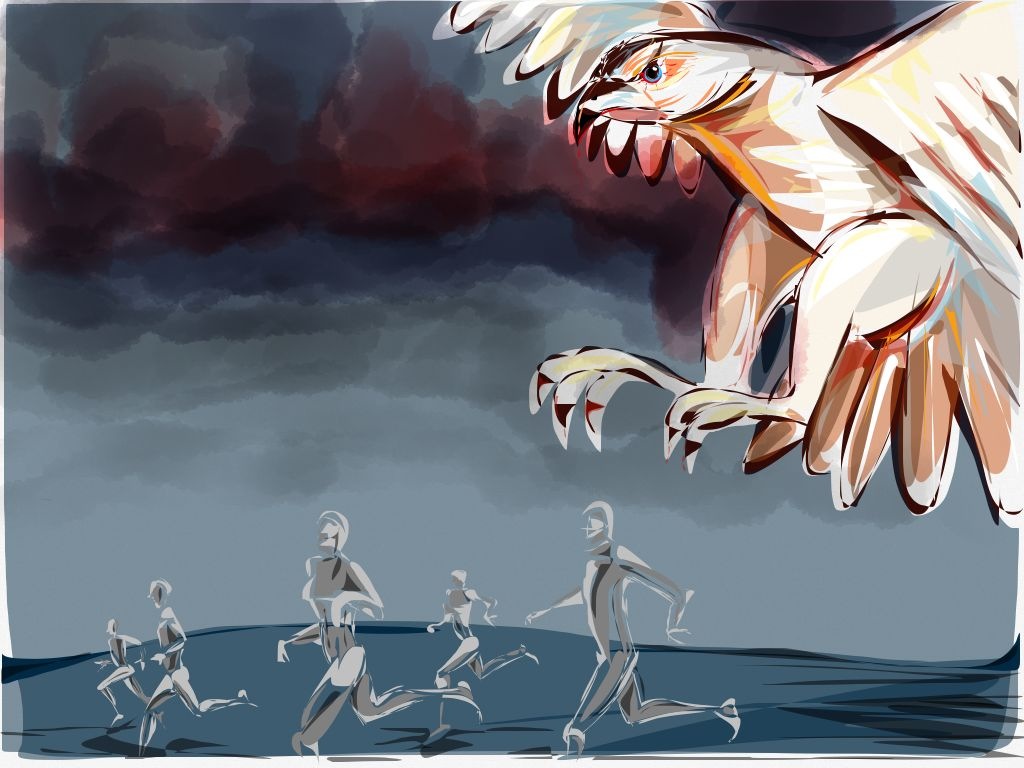 'Run....he is hungry again"
digital drawing 2013/2d
This piece is about the society we live in, where people's cravings are valued more than the life of other sentient beings, animals who were given no choice. We are all the same energy, but with different appearances. All life should be valued, who are we to decide who is more valuable and who has no value but to serve our needs. The time has come to open up our hearts and let love in, unconditionally and to all beings. Only then will we know peace.


'oh sunny day' 
digital drawing 2014/2d
Another island impression that shows me how nature is lovingly holding me in a golden embrace. A sunny afternoon, a content feeling, island life. Within the images I make the use of colors is bright and abundant, to show there is more color than meets the eye at first sight.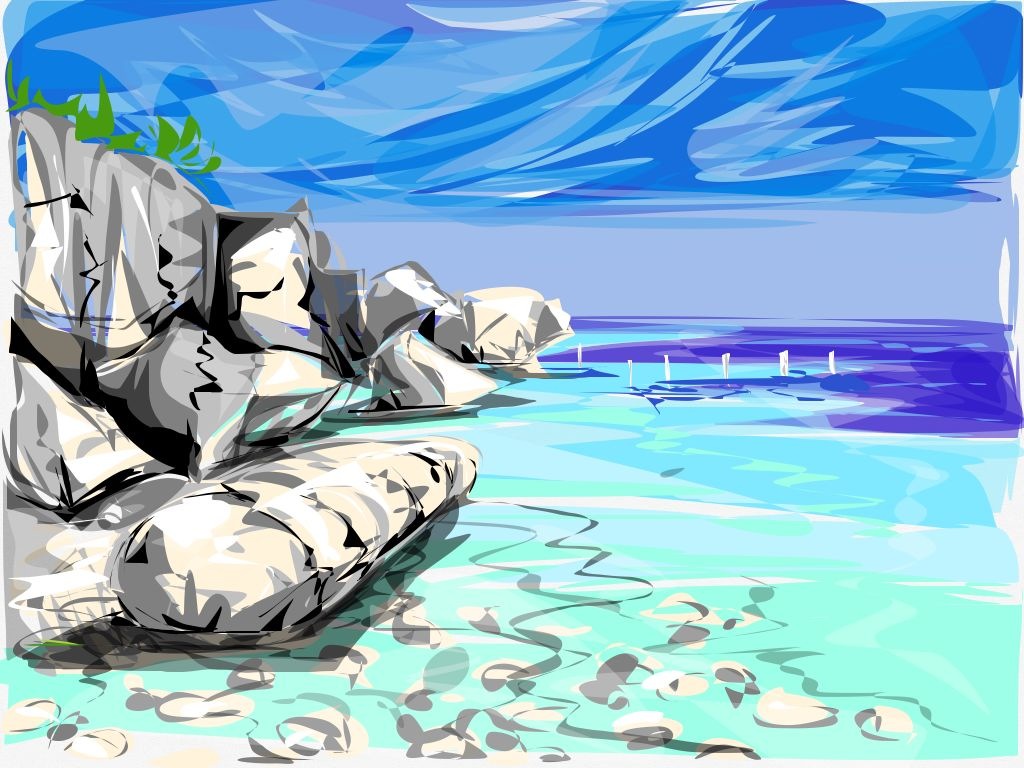 directors bay, Curacao
digital drawing 2014/2d
This piece is an impression of a beach with wonderful colors. This is a place where I always stop and think about how blessed we are to enjoy such a view. In the end it doesn't matter how fast you went but how many times you stopped to enjoy a standstill. Directors bay is the perfect standstill for me.


St. Joris at night, ' I see me in the water, I find you in the sky"
digital drawing, 2014, dimensions variable
A magical moment, the colors announce the falling of the night, but in between bright blue of day and the dark of night there a few moments of magic, a kaleidoscope of colors, the sky shows it's best performance yet and inspires to believe in the beauty that is, the water reflects and makes a promise for tomorrow as it slowly turns dark. The world calms down and prepares for new beginnings.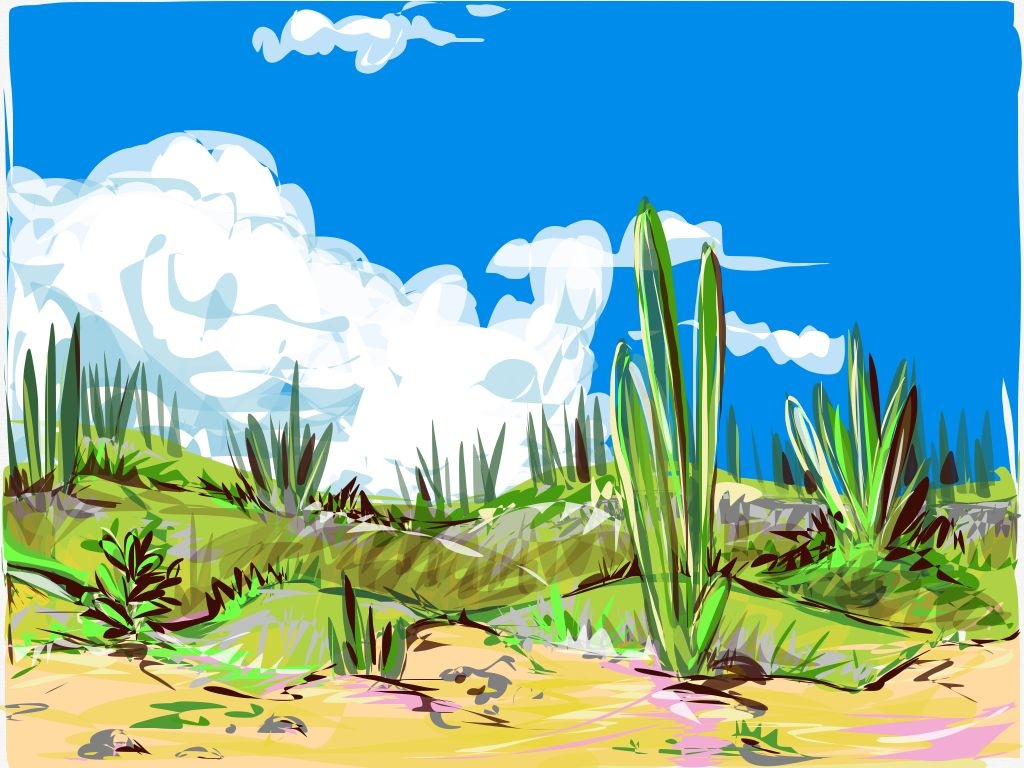 Impression of St. Joris 'standing tall,'
digital drawing, 2015, dimensions variable
Nature gives us the space to reflect and find yourself again. For me personally it is a healing, calming place where the thought process stops and ideas and inspiration are found. Often it is disregarded, but we should keep reminding ourselves to be nature's keeper. It is the way back from all the chaos. It is my reminder of oneness.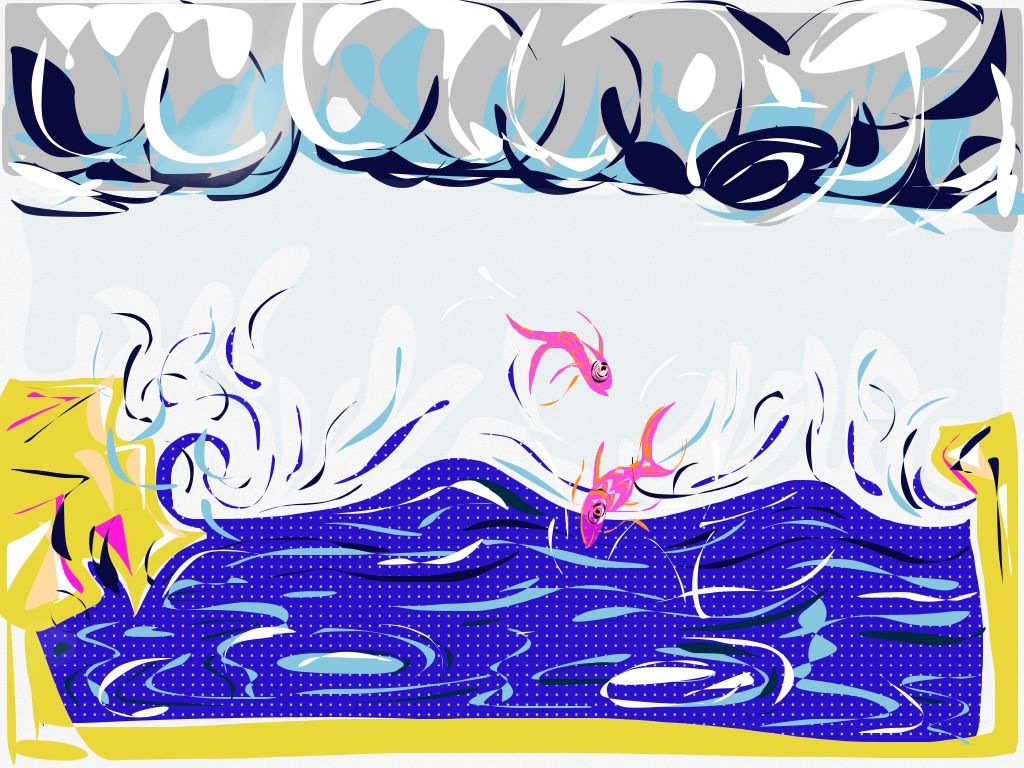 fish can fly
digital drawing, 2013, dimensions variable
In an illustrative way I've tried to capture the joy of island life and by showing the jumping fish I want to refer to not being held back by boundaries. The vibrant colors of the island of Curacao that I love dearly are representing the freedom of life outside and the movement in line represents the playfulness.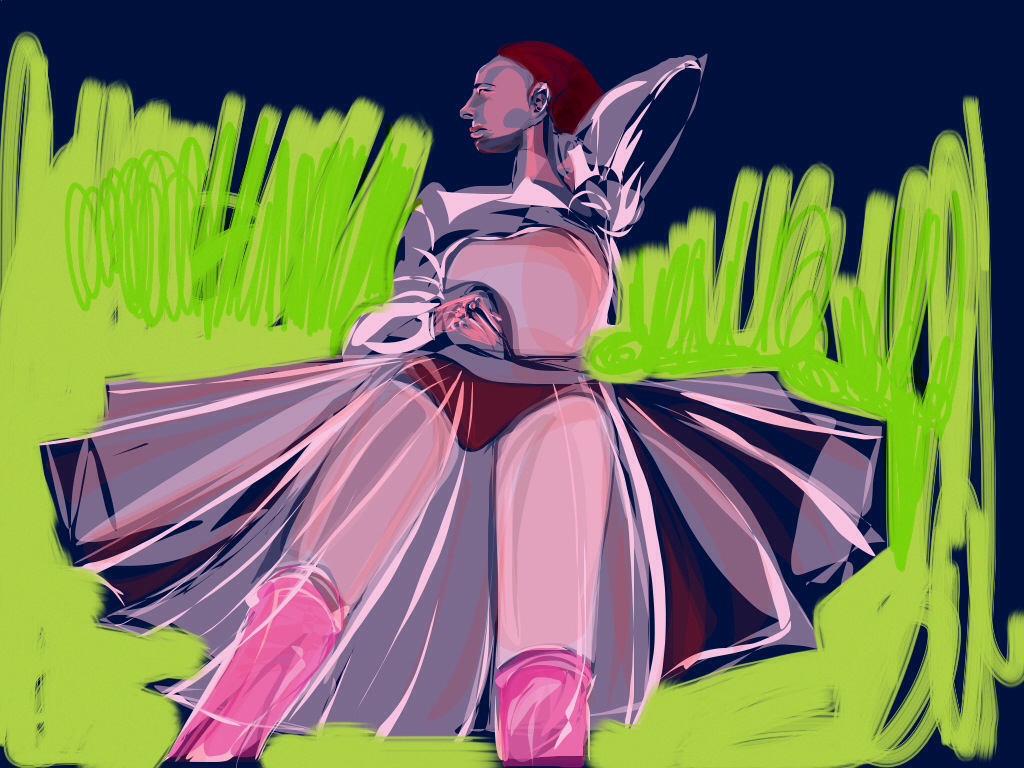 contemplating new moves
digital drawing, 2015, dimensions variable
This piece is about how in life you should never follow the beat of someone else's drum, but you should reinvent your steps. Enjoy life as is comes and find your way in it, listen to the music and don't worry about a thing even if you don't know the steps of the dance, the important part of it is that you keep moving to what you love.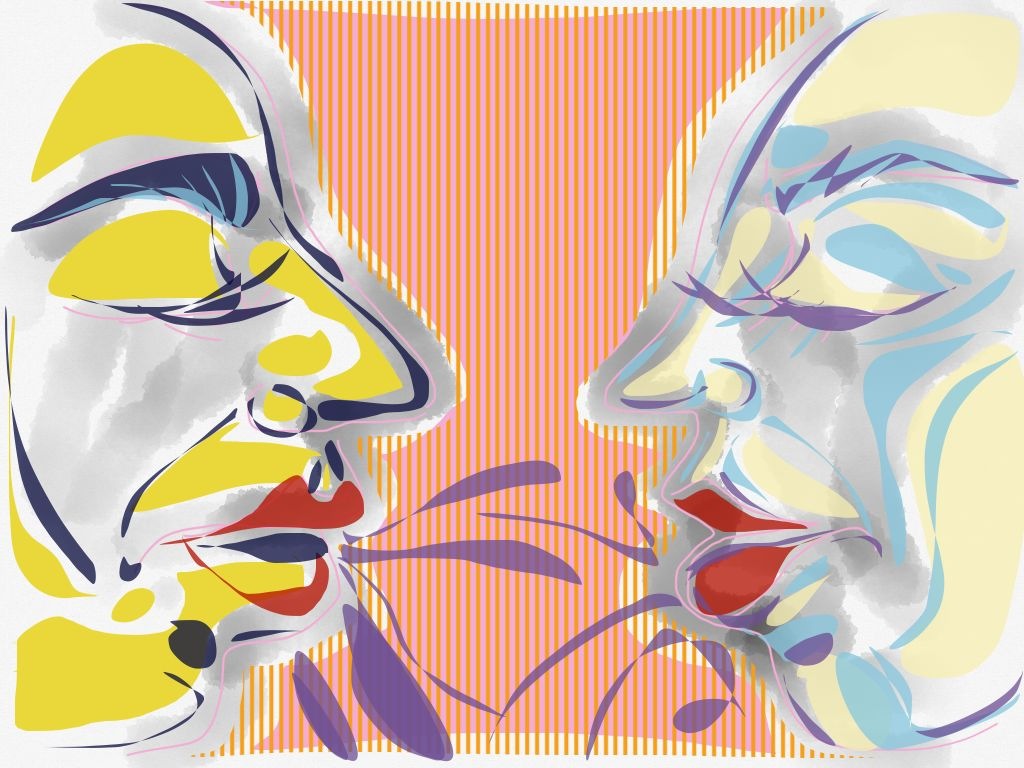 Silence, I hear you no more
digital drawing, 2013, dimensions variable
So many times people talk without truly listening, communication doesn't happen because everyone wants to have a say, but nobody wants to listen. we should try to listen more often to what the other has to say, or to enjoy the silence together. Sometimes it is healing to let the silence do the talking. 

Babette de Waele
Babette de Waele (1980) was born in Breda, the Netherlands. In 2001 she completed her education at Fontys Academy of Fine Art in Tilburg. During her training, she also studied in Spain at the Academia de Bellas Artes in Granada. She has been living in Curaçao since 2006. Her art is about every day life, humanity, and the environment.  Social situations and human interactions, as well as people's faces are recurrent themes in her oeuvre.
She also uses her work to express her commitment to animal rights and nature. In her more recent paintings, she focuses on nature as a creative force of life. Throughout, her spiritual engagement plays an important role. Her paintings are executed in acrylic paint or with mixed media techniques. She also makes digital artworks and drawings on paper.